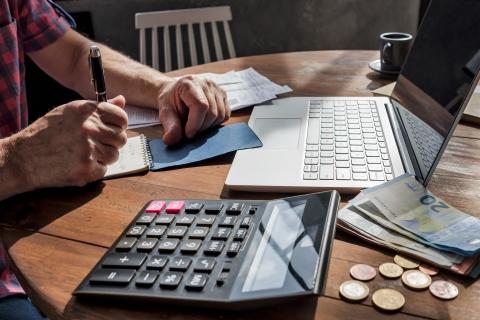 Being financially literate is an important part of being a responsible adult. Being financially literate means that you can understand and communicate about money in a way that helps you make better decisions about how to manage it. Being literate also means that you can understand the different types of available financial products, such as credit cards or term insurance.
When people are financially illiterate, they often make poor decisions with their money, which can lead to major problems later on down the road. For example, if someone doesn't understand compound interest or how mortgages work, they may choose a product that's not right for them because they don't have enough information about their options.
There are many benefits to being financially literate. Here are just a few:
AWARENESS OF MONEY MATTERS

If you're more aware of your financial situation and what you can do to improve it, then you can make the necessary changes to your life.
BETTER UNDERSTANDING OF INVESTMENT OPTIONS

You'll be able to invest in stocks and bonds without fear of losing money. By learning how to invest your money wisely, you'll be able to see the results of your efforts and know how much money is being made or lost on each investment.
BETTER CONTROL OVER SPENDING HABITS

If you know what's going on with your finances, you'll be able to make better decisions about where the money goes and how much is spent on certain things throughout the month/year.
BETTER UNDERSTANDING OF RETIREMENT PLANS

You will have a better idea of how much money you need to save for retirement. When people understand their retirement plans better (such as 401Ks), they know what they need to do for those plans to succeed in paying out at retirement age without running into any issues along the way.
IT HELPS YOU MAKE BETTER CHOICES

When it comes time to buy something big like a house or car, you'll know what kind of monthly payments you're looking at and whether or not your budget will allow for those payments.
TRACK YOUR CREDIT CARD

You'll be able to manage your credit score correctly and avoid issues like identity theft or bankruptcy due to bad credit decisions on your part (like not paying off loans).
Being financially literate is a great way to build your confidence and feel empowered.
When you're financially literate, you are able to make decisions that will help you reach your financial goals. In addition, you can learn how to manage your money, which means you'll be able to spend less and save more.
When you're financially literate, you'll also be able to assess whether or not a financial decision is right for you. For example, you can tell if something is too expensive or if it's worth it.
Being financially literate also means making sound investments in yourself and your future. For example, if you have a business idea or a desire to buy property, being financially literate will help you make smart choices about where to invest your money so that it grows over time.