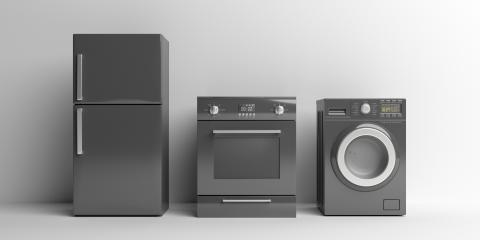 When you first purchase a home, it's hard to know what kind of appliances will best suit your needs. Fortunately, there are many options out there that can help you decide. However, sometimes our budget doesn't reach the required amount of money that's needed in order to finance appliances.
Whether you're moving into a new place and want to furnish it with new appliances or you're just looking to add to the old appliances you've already got, getting a loan can be a great idea. When you're looking for an appliance loan after getting a house, it can be hard to know where to start. There are a lot of things to consider and decisions to make, and it's easy to get overwhelmed.
Here are a few reasons why you need an appliance loan after getting a house:
YOU CAN USE IT FOR HOME IMPROVEMENT

You can use the money for anything you want: appliances, furniture, home improvement projects—the possibilities are endless! You need furniture and other household items, like tools or kitchenware. Many people don't realize this until they start looking around at all their bare walls and empty rooms!
YOUR CREDIT SCORE WILL IMPROVE IF YOU REPAY YOUR BILLS ON TIME

Once the payment conditions have ended and you have evidence proving you made all of your payments on time, you can improve your financial standing with your bank. This increases your chances of receiving additional financial advantages, such as access to the bank's other lending programs.
REASONABLE INTEREST RATES

Given the uncertainty of failures, many consumers are forced to purchase new appliances with credit cards. This, however, is a horrible idea. Purchasing such pricey products on credit raises your utilization rate, which lowers your credit score.
Applying for an appliance loan is the preferable option. Appliance loans feature low-interest rates, which can be as little as half of what credit cards charge. This makes it a good alternative for financing gadgets as well as furnishings.
EASY APPLICATION PROCESS

Other loaning options are more complicated than appliance loans. It can also be processed online by filling out some forms and submitting the required documents. The procedure is simple and straightforward. In addition, unlike loans from banks and lending organizations, the money is released quickly.
Since the procedure may be completed online, you can apply at any moment without having to gather financial information and documentation. This means that you may rely on appliance loans to assist you in purchasing urgently needed equipment.
NO MORE WAITING

Rather than waiting for income or appropriate resources, financing can enable you to obtain any appliances in a couple of days. In addition, because you already have the cash, you can get a better idea and make better decisions in picking what appliances you have to get since you already know your budget.
You can get appliances that match your lifestyle better than other types of loans: Appliance loans are tailored specifically for your needs, so make sure to use them where it's supposed to be–on appliances.