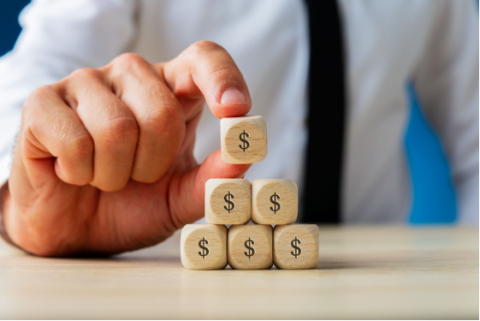 Are you thinking about setting up your business? It sounds ambitious, and we are here to help. For any business, there needs to be working capital. A business cannot run without any existing finances. New business owners may find it difficult initially, but there is a way.
When you have the finances ready, you can spend them on moderate amounts of capital. While you can spend more to get higher returns, it is risky. Imagine the finances you built over the years gone in one business mistake. Taking note of how much capital you need is the first step. There are also other factors you need to consider when managing the business. You should consider the potential salary, rent, daily expenses, taxes, and more. If you have that covered, your business can run. For more ways to finance your business, here is how you can do it.
Determine how much funds you need

Businesses can run on varying amounts of funds. If you have too much, you can set aside the extra funds for future investments. If it is too little, you cannot run your business. This is because the first step can take so much time before the business is physically present. Do not be too greedy; it can affect your business performance.
Apply for a business loan

A business loan is the easiest path for most people to run their business. Why? Not everyone has a lot of working capital to start. It gives them a working capital they can pay back as the business runs. One business loan can last as long as six months to 1.5 years. Payments can be monthly or semi-monthly, whichever they prefer. For example, you can loan from PHP50,000.00 to PHP200,000.00 to apply for a loan. Finances the business through this can also enable easier cash flow management.
Use your savings

You can use your personal savings for your business. Ideally, you built your savings through the years can now be spent. The catch here is that you are limited to what you have. There are business owners who use this to expect their returns. However, if the business cannot last more than five years, you will lose more, including your savings. So be mindful whenever you use your savings as you run your business.
Have merchant cash advances

Merchant cash advances are when you want your business to be more competitive. It is different from a traditional bank loan. Here, it provides you with a lump sum. They need to look into your credit card history, and they can assess how much you can pay back. The interest rate may vary between businesses too. However, you need to pay back higher amounts if the business is going through low sales. It is also not regulated by the bank, so that it can create problems down the line.
Crowdfunding

With the accessibility of the internet, you can conduct crowdfunding campaigns. Known platforms that you can do crowdfunding include Kickstarter, Patreon, and Indiegogo to jumpstart your business. You need to have an existing audience for it to pull off. In crowdfunding, you have full control over the money as long as you can thank your backers. People trust your business which is why they sent their donations to you.
Financing a business is never easy. First, you have to consider what kind of business you want to run and how you can manage it. Money is one of the key factors in how it can perform. When you know what to do, you will reward the return on your investments.