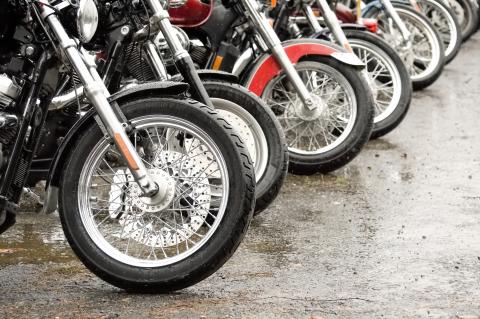 If you're a motorcycle enthusiast, getting a loan for your beloved ride can be a bit of a pain. But it doesn't have to be!
If you're thinking of getting a motorcycle, there are many reasons why it might be a good idea–there are so many options to consider. You want to make sure you get the right bike for your needs and budget.
But if you're still on the fence and don't have enough cash on hand to pay for the motorcycle in full, then you may want to consider getting a motorcycle loan. The good news is that many different options can help you get the money you need to buy your favorite bike or money to maintain your bike. And with the right lender, you can get the best interest rates and terms available.
Here are some of the benefits of getting a motorcycle loan:
EASY APPLICATION PROCESS

Unlike any other loans, motorcycle loans don't have many requirements needed. All you need is a fully completed application form, your OR/CR, the most recent image of your motorcycle, and proof of income.
QUICK APPROVAL

After passing the needed requirements and complying with all that is needed, it will only take a minimum of one (1) day to get approved, depending on the bank or lender. Then, you can acquire quick cash for your needs in only a few steps.
FLEXIBLE PAYMENT TERMS

Borrowers can select a duration ranging from 12 to 36 months. They may use a two-wheeler loan interest calculator to determine the precise amount of interest based on their loan amounts and duration, which is normally encouraged to pick the tenure carefully after evaluating your financial capabilities. However, this may vary depending on the bank or lender you borrow from.
LOW-INTEREST RATES

Because of high-interest loans, many people find themselves in debt. This adds a load for them to bear instead of assisting people in getting through a difficult period in their lives. In addition, if your wage or monthly income is insufficient to meet both the loan amount and the high-interest rates, you may face penalties.
Good thing motorcycle loans offer low-interest rates that won't stress you out.
Finding a lender is probably the hardest part of the process. There are many options out there, but many of them don't offer motorcycle loans or have strict requirements (such as your credit score) that might make it difficult for you to qualify.
However, along with the hard part of finding a lender is the benefits of getting a motorcycle loan. A motorcycle loan allows you to finance up to 80% of the value of the motorcycle you want to buy. This allows you to buy your brand-new motorcycle with a small down payment rather than paying one big sum.
You can improve your financial status with your bank once the payment conditions have ended and you have documentation that you made all of your payments on time. This will increase your chances of obtaining further financial benefits, such as access to the bank's other loan programs.