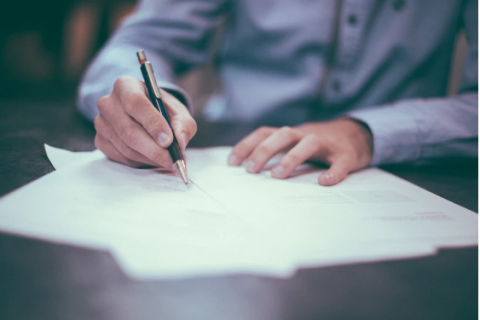 Are you an aspiring business owner looking to take the first step towards entrepreneurship? Or, are you a business owner seeking to expand? If you can answer any of these, you may need to apply for your first business loan.
However, applying for your first small business loan can be stressful. It does not have to be like that.
So how do you apply for your business loan? Firstly, you have to decide what kind of business loan you want. Second, you have to decide if you qualify for the loan. The next step is to look at payments and check if you can afford them. Finally, the process ends with your application for a business loan.
How Do You Obtain Your First Business Loan?

How To Apply For A Business Loan
To apply for a business loan, you have to follow these steps:
First, you must consider what type of loan you need for your business.
Is there a certain amount of money that you need for business expansion? If you want to finance a large business expansion endeavor, traditional term loans suit you. Traditional term loans are defined as lump sums you pay back over time with interest and often have high borrowing maximums.
For day-to-day business expenses, then you can obtain business lines of credit. Business lines of credit are flexible funding. They let you tap into the financing as you need it to pay to cover expenses such as payroll or unexpected repairs. They are also considered safety nets.
Secondly, decide if you qualify for a business loan.
Several financial institutions give business loans. Loan providers also include online lenders, banks, and microlenders.
Credit score
Banks in the Philippines require certain credit scores for you to qualify for a business loan. In addition, they also have high qualification requirements.
If your credit score falls below the stated range, consider nonbank lenders.
The longevity of your business
How long have you been in business? Businesses must be at least one year old before qualifying for most online small-business loans. Businesses must also be at least two years old to qualify for most bank loans.
What is your revenue?
How much does your business make? Most lenders need your business to be earning a minimum annual revenue.
Determine what payments you are capable of making.
Do you have any budget for payments? According to experts, your total income should be at least 1.25 times your expenses, including your new repayment amount. If you cannot afford that, then it may be better to look at other loans.
Compare offers.
Before choosing an institution, it is best to compare offers. By comparing offers, you will easily gauge which terms suit your business and you best. Under the following circumstances, then maybe you can get funding from smaller institutions:
You lack collateral.
You lack time in business.
You need funding quickly.
Apply for a business loan.
Now is the time to do it! Of all the loans you can qualify for, you need to choose the one with the lowest APR and best terms for you as long as you can handle the loan's regular payments. Compile your business loan application materials. The materials required for the loan application may include:
Your business's name and address.
Your business tax ID number.
Your business plan.
Your business loan proposal.
Business financial statements.
Personal details about the owners of your company.
A Brighter Financial Future With Fundline

In the process of a loan application, credit bureaus do not differentiate between business and personal inquiries. As a result, using your personal credit history can affect your credit score, especially when applying for a small business loan. As a result, it becomes important to choose your best bet.
Fundline offers various loans for different financial needs. With Fundline, we have flexible payment options and financial products tailored specifically for you. So book an appointment with us today via https://www.fundline.com.ph/contact!